MV-3 tactical approach robot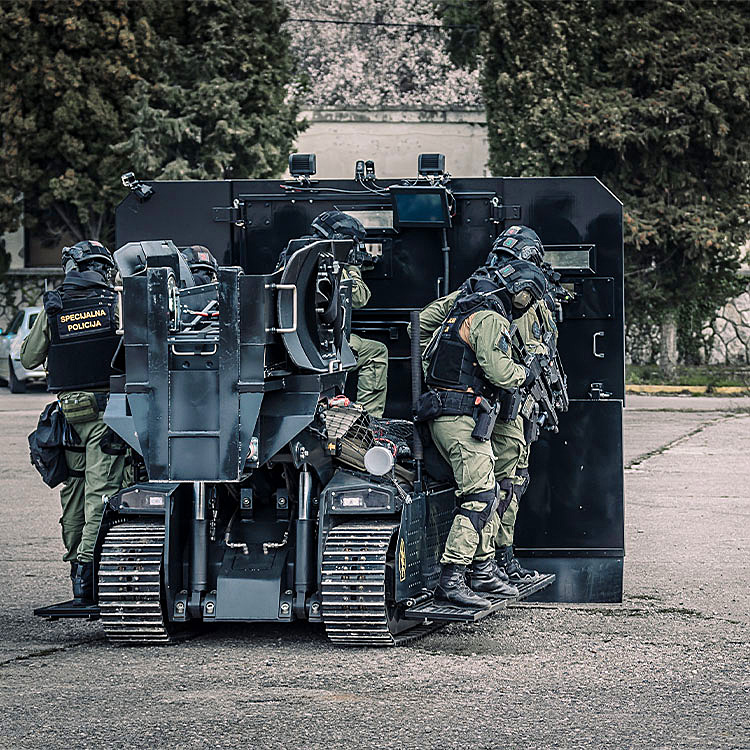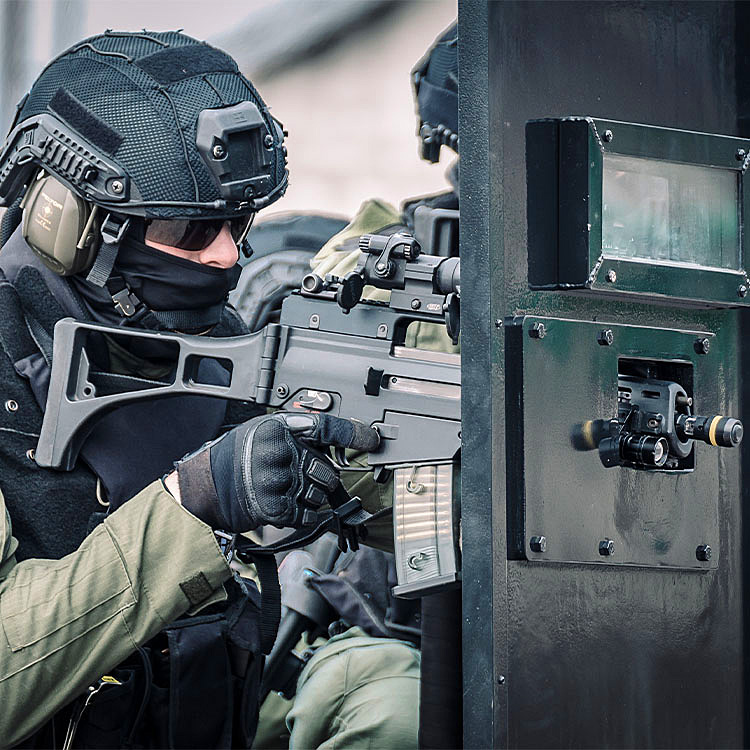 MV-3 Testudo is a multi-mission capable, robust and reliable counter terrorism robotic vehicle. It benefits from DOK-ING's experience in building sturdy remote-controlled robotic vehicles.
It is equipped with a collapsible NIJ 4+ front shield, and removable and interchangeable ballistic shields attached to the rear of the vehicle. This system provides tactical teams with better ballistic protection, and a reduced intervention time.
Numerous other tools are equipped, including a NIJ 4+ breaching nose allowing for dynamic entry, as well as disabling and distracting functions with sound and light effects.
It is the ideal tool for obstacles clearance on path of intervention, and for removing dangerous and suspicious objects. It can also be used for the transport and extraction of wounded members and other personnel.
Read more here.