MV-3 Multi-Mission Electric Vehicle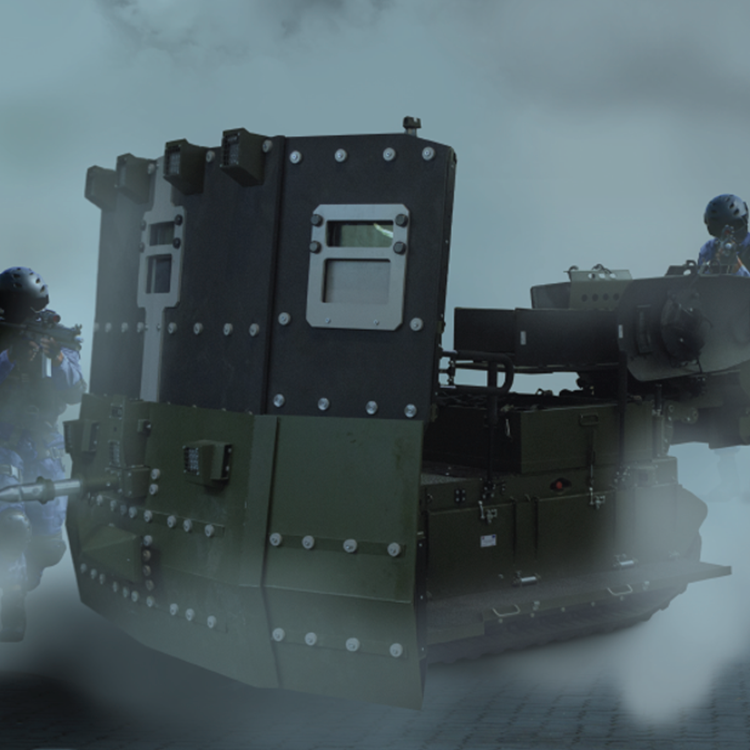 Fully electric, DOK-ING's MV-3 is a multi-mission robotic vehicle intended for support in counter-terrorism, hostage release operations and social unrest crisis missions.
The system can be used with or without the tactical team, allowing flexibility and modular approach without putting tactical members in danger.
The MV-3 is intended to be used for indoor and outdoor operations. The vehicle can be quickly adapted to various tactical situations and enables easier and faster approach to operational area.
Read more HERE.